Bosconian/Xevious/Pole Position Custom IC 03
This part of the scrolling circuit used on Bosconian, Pole Position and Xevious. It's basically
an 3 x 6 bit register that allows 6 bits of data to be written out after a certain number of clock
pulses have passed. This can be on either the rising or falling edge of the input clock. Shifting
is set by 3 'shift' control inputs. When not shifting it just passes data through transparently.

First pics of the replacement board running on a Midway Bosconian an Atari Xevious.

The Carrier Board - needed as they are an 18pin chip, and my standard carrier is 28pin (!)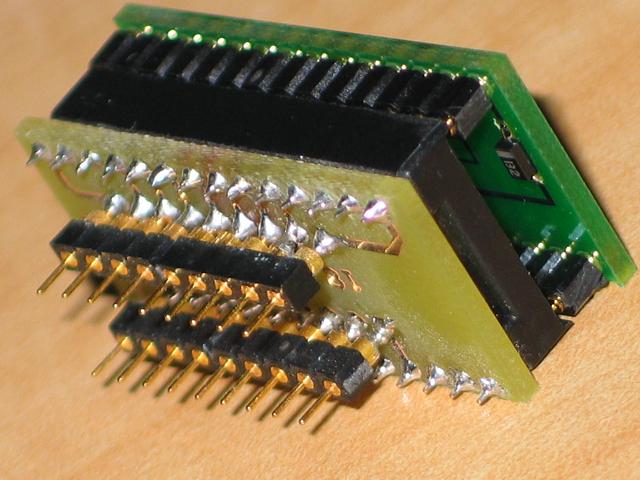 Bosconian - plenty of room to fit the carrier boards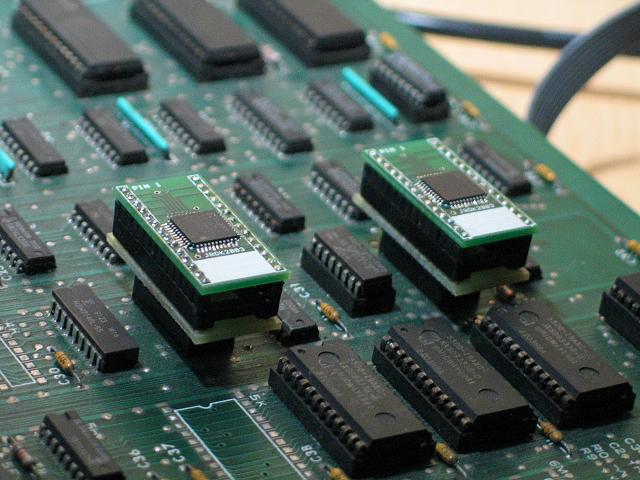 Xevious - bit of a tight fit as the two original chips are very close together (!)